Discovering the bliss of a balanced state goes beyond mere alignment with our life purpose; it encompasses a profound connection to the universal messenger consciousness. By tapping into this interconnected web of energy, we open ourselves to a higher wisdom and guidance that transcends our individual existence.
Honouring the Physical Body: The Foundation of Spiritual and Emotional Well-being
In this state of balance, we not only strive to live in harmony with our purpose but also recognise the importance of nurturing our physical body. Our physical well-being forms the foundation upon which our spiritual and emotional selves thrive. It is through balancing our physical body—nourishing it with wholesome nutrition, engaging in regular exercise, and honouring its need for rest and rejuvenation—that we create a solid vessel for our higher consciousness to manifest.
Living our life purpose, in conjunction with honouring our physical body, allows us to access a heightened state of awareness and connection. We become attuned to the subtle whispers of the universal messenger consciousness, guiding us towards our highest potential. We listen to the gentle nudges and synchronicities that point us in the direction of growth, expansion, and service.
This profound connection to the universal messenger consciousness enables us to navigate life's challenges with grace and resilience. We understand that every experience, whether joyful or challenging, holds valuable lessons and opportunities for growth. We embrace the interconnectedness of all beings, recognising that our actions ripple out and impact the collective consciousness. 
Attracting Positivity: Radiating Vibrant Energy and Magnetizing Abundance
In this state of blissful balance, we radiate a vibrant energy that attracts positive experiences and like-minded souls into our reality. We become conduits for love, compassion, and healing, as we align ourselves with the greater tapestry of existence. Our lives become a testament to the beauty and power of living in harmony with our life purpose and the universal messenger consciousness. 
So let us embark on the journey of discovering our life purpose, while nurturing our physical body and deepening our connection to the universal messenger consciousness. By embracing this holistic approach to balance, we open ourselves to a life of profound meaning, fulfillment, and divine guidance.
Let go of the past, for a new you in the future. 3 day retreat Gold Coast
This event is inspired by meeting clients in our consultations, healings and retreats who feel like they have hit a wall and lost direction. They are either exhausted, energetically disorientated, struggling financially, feel alone, emotionally and physically unwell or struggling to find purpose. Our intention is to shift you to a new place in your life, no matter where you are at, by healing the past and setting the right path for the future, a future that is fulfilling and purposeful.
In society we believe that success equals money, fame and power, but these concepts are only a distraction from what is most important in life, "Finding you". Understanding yourself on a deeper level holds the secret to making life decisions that contribute to your fulfilment. 
We are an untapped intelligence and our DNA holds lifetimes of memory and experiences that are locked within us. Our educational system only improves our intellect (information collected from external sources), we have never been shown how to unlock our intelligence and use our whole body to make decisions that benefit our life.
THE EXPERIENCE
ENCHANTING SPIRIT
Rainforest Retreat Gold Coast. Set in the tranquil, picturesque location of Springbrook, this Gold Coast retreat held at the Theosophical retreat centre, perfectly sets the scene for an immersive journey.
DAY 1 FRIDAY
UNWIND /
INTENTION SETTING
DAY 2 SATURDAY
SELF DISCOVERY /
HEALING
DAY 3 SUNDAY
LET GO /
CELEBRATE
Learn your strengths, weaknesses and emotional constitution
Understand and overcome fears, trauma and insecurities
Learn how to be integrated - mind, heart and intuition
Learn how to understand your feelings
Learn how to be calm, less anxious or depressed
Learn how to make decisions that will impact you in positive way
Learn how to create positive internal language to improve self esteem
Improve your intelligence
Connect to consciousness - make better decisions
Open your heart
Grow your self worth
Connect to your true self
Learn how to get out of your own way
Learn how to have the most intimate relationships
Understand how food can affect your mood and energy
Learn how to love unconditionally
Learn how to let go
Learn techniques to help regulate your nervous system
Deepen your trust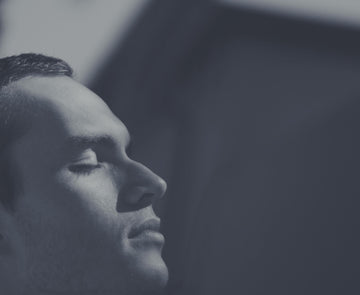 PHILOSOPHY & METAPHYSICS FOR THE SOUL
What you will experience:
2 nights accommodation
All meals included: Breakfast, morning tea, lunch, afternoon tea and dinner included. Pure vegan meals based on Ayurvedic principles.
Nature walks to private waterfall lookout
A complete immersive program
Light Yin Yoga, Vinyasa and Ashtanga Yoga
Guided meditation journeys
Breath work
Hypnotherapy
Tibetan sound healing
Massage (Optional extra)
Nutritional Wellness talks - A deeper understanding of food and digestion
Iridology - Discover how your emotional constitution affects your everyday behaviour
Natural Medicine - Learn how to better support your body naturally
Mantra healing
Kirtan ceremony
Fire ceremony celebration
THE VENUE
THEOSOPHICAL RETREAT CENTRE
Set in the tranquil, picturesque location in Springbrook, Gold Coast, the Theosophical Retreat Centre sets the perfect scene for a transformative journey.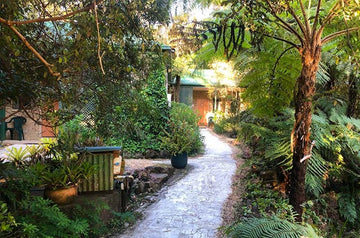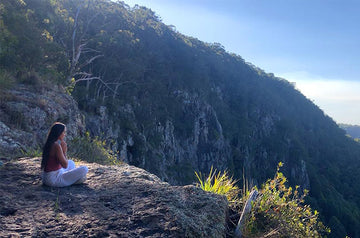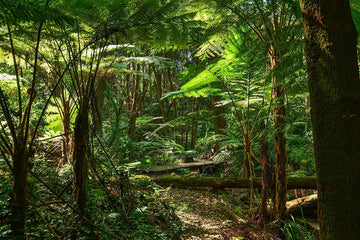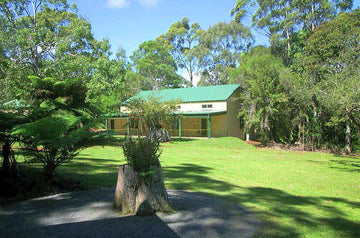 REGISTER YOUR SPOT
SHIFTING STATES 3 DAY RETREAT
Only $690 all inclusive
Price is all inclusive, 3 days accommodation, all food: breakfast, morning tea, lunch, afternoon tea, diner, and full program. *massage optional extra.
Location: Theosophical Centre, Springbrook, Gold Coast