Transform to optimal health
Using a Naturopathic approach to nutrition and natural medicine, Maya can help you out of a state of established disease or 'Average Health' towards a healthier, more balanced state of 'Optimal Health'. You will learn how to achieve, enjoy and most importantly, maintain continuous health. 
Naturopathy, or natural medicine, is a system of medicine based on the healing power of nature. Naturopathy is a holistic system that investigates the cause of disease by understanding the body, mind, and spirit of the person. Our consultations draw upon a variety of therapies and techniques to treat and nurture the body back to optimal health.
Maya supports plant-based vegetarian and vegan diets as well as those who eat food from animal sources. Either way, she believes that making healthy choices is the best way to achieve optimal health.
There are three areas of focus in naturopathy: 
Health Education - understanding the body and it's relationship to the environment
Supporting the body's own healing abilities
Empowering people to make lifestyle changes necessary for the best possible health. 
A state of 'imperfect health'
A state of 'imperfect' health is where we don't suffer with any serious illness, but yet put up with niggling, repetitive, regular symptoms of different conditions. 
Naturopathic Nutrition can help you with:
Optimising health.
Bloating, IBS, IBD, acid reflux, diarrhoea, constipation, food sensitivities and intolerances.
Healthy weight loss, breaking bad habits, weight and blood sugar management & detoxification.
Hormonal imbalances, PMS, PMT, menopause, PCOS, prostate health, pregnancy and conception, endometriosis.
Health optimisation strategies and prevention of chronic disease.
Headaches and migraines.
Joint & muscle pain, joint and muscle aches, pain, scarring and inflammation.
Support for mood disorders, moving people safely off psychiatric medications, neurotransmitter assessment, cognitive dysfunction.
Stress management, sleeping problems, low energy & fatigue, addictions, anxiety, depression, low mood, poor concentration and foggy memory, optimising performance at work.
Diabetes, blood sugar management, cancer & cardiovascular health.
Acne, rosacea, eczema, psoriasis, persistent yeast infections, vitiligo and other skin conditions.
Dysfunctional immune regulation including recurring colds, outbreaks, cold sores and auto-immune conditions such as ulcerative colitis.
Children's, babies' and toddlers' health and nutrition.
Autism spectrum disorders, ADHD.
Nutritional support for cancer patients.
Vegan and vegetarian health assessment and nutrition.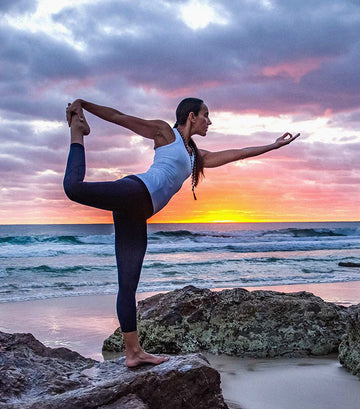 Maya Brosnan
BHSc. Nutritional Medicine.
Nutritionist, iridologist, yogini, meditation facilitator, author
Maya, mother of 2, is a well – recognised naturopathic nutritionist, iridologist (physical and emotional), yoga and meditation teacher with over 20 years experience.

Maya has always had a passion for helping people live healthy lives in a fast paced society. She believes that the key to success is incorporating healthy food choices, nutritional supplements, iridology, breath regulation and meditation practices into your daily routine. Over the past two decades, Maya has helped countless individuals improve their overall health and well-being using her unique approach. 
Shop Collection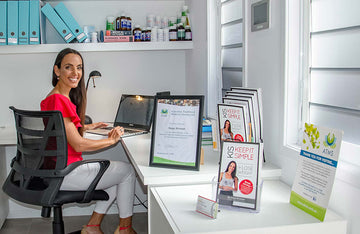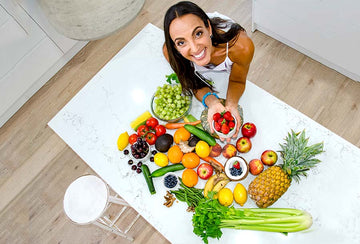 Heal the body and the mind will follow
Many people suffer from negative thought patterns, mental health issues, depression and anxiety. But when you are in a mental spiralling state how does your body feel? You don't hear people say "I feel great, but my thinking is attrociuos", no, when your body feels great and is free from physical pain, emotional pain and inflammation your thinking follows, allowing you to be thinking more upbeat and positive.
Benefits of naturopathic nutrition and natural medicine:
Resolve ailments and complaints, create better blood circulation, increased energy, think more positively, better energy flow, elimination of toxins from the body, better immune system, better digestion, disease prevention, hormonal balance.